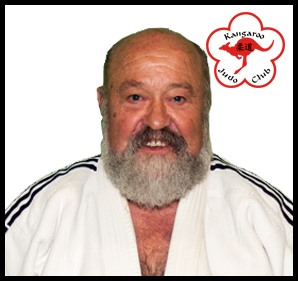 Harry Hustig
Senior Coach
Harry Hustig
More than 50+ years experience in Judo
Co Founder and Current Coach KJC
My 50+ year passion of judo commenced with the Metropolitan Boys Judo Club in 1966 at the age of 10. I lacked eye hand coordination and was fairly easily distracted with team sports. Learning came easy with the Judo group approach.
Two years later I transferred to the Moss Hollis School of Judo and Karate, the foundation of the Kangaroo Judo club. My self-confidence improved as I acquired more skills in self-defense and succeeded at local Judo competitions.
 At age 17, I achieved my first black belt [Sho Dan].
In 1990 my wife and I re-established the Kangaroo Judo Club. I have been the chair of the KJC board and senior coach ever since. To access the national and international pathways of Judo education and more competition the club registered with the Judo Federation of Australia. For my service for Judo SA I have been awarded life membership of Judo SA.
Current Credentials
Rank: Yon Dan 2020 -4th Degree International Judo Black Belt
Coaching: 1994 to current – NCAS State Level Coaching Credential
Refereeing: 2011 to current – JFA National A Referee License
Management:
Chair KJC Committee of Management
Board member of Judo SA
Member of the Judo SA Grades Committee
Child-related clearance approved by the Department for Communities  and Social Inclusion.
Registered Medical Practitioner
I continue to practice Judo and believe it can be done by all ages and the emphasis should be in enjoying the success of ones' achievements in a fun, safe environment.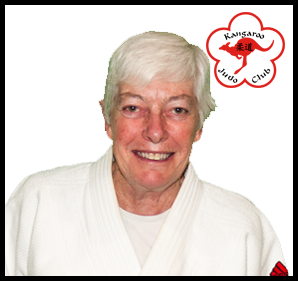 Christine Hustig
Senior Coach
Christine Hustig
Empowering woman in Judo and in life
Co Founder and Current Coach KJC
Hello and welcome to an insight into my Judo world.
As a young woman, my mother in her wisdom introduced me to Moss Hollis a renowned Judo coach in Adelaide. For the next four years I grew up engrossed with all things Judo. Being part of a select group of females within a male dominant sport, there were many life skills to be learned, all of which have been carried through to all aspects of my life, Independence, Confidence and Determination are but some.
Once graduating as a Sho Dan, it became clear that there was a need to spread the Judo word and hence for many years together with my fiancé (now husband), we have passed on the technical and moral codes of Judo to many hundreds of people.
This commitment has flowed to both Club and State board duties.
My ideals of Fairness, Openness and Honesty have always been paramount when dealing with people.
Now some five decades past, Judo ethics continue to govern my life and influence strongly my input into KJC and all members.
Current Credentials

Rank: Yon Dan 2020 -4th International Judo Black Belt
Coaching:       State Level Nationally Accredited Judo Coach (NCAS), Chairperson JudoSA Coaching Committee
Refereeing:    Honorary International Referee, Member JudoSA Referees Committee, National Kata Judge
Management: Secretary/Treasurer KJC Committee, Child Safe Officer KJC
Competition: 

2012    Oceania Judo Union Kata Championships     Sliver Medal     Ju no Kata
2013    Australian National Judo Championships       Bronze Medal   Ju no Kata
2014    Oceania Judo Union Kata Championships     Sliver Medal     Ju no Kata
2016    Pan Pacific Masters Games                            Bronze Medal   Ju no Kata
2016    Oceania Judo Championships                         Sliver Medal     Ju no Kata
2016    Australian Masters Games                              Sliver Medal     Ju no Kata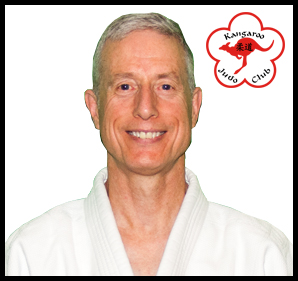 Roman Zeitz
Creating a fun, respectful and safe environment to learn
Current Coach KJC
Hi, I've been enjoying judo since 7 years of age and now at 56 years of age it's still enjoyable! I've had two breaks in between — while studying engineering at university and starting a family — so I understand the pressures, that changes in life situations can have on maintaining involvement in sports. Despite these breaks I have nearly 30 years of judo experience, which includes coaching over four years.
In our club, all of us coaches keep abreast of the changes to the national and international rules that govern judo and we maintain our skills by attending various courses and seminars. I particularly like the technical skills and principles of judo where relatively little effort is needed to throw someone or to gain control of the situation. I encourage you to try judo because these principles can be applied across your whole life not just on the judo mat.
My coaching style is to create a fun, respectful and safe environment. Each session is planned and, since everyone learns in different ways and different speeds, I adjust my explanations and demonstrations accordingly. I encourage questioning and a positive attitude because this will lead to their improvement in Judo and, as a bonus, their personal development. This applies to both children and adults.
I look forward to seeing you on the mat for many years to come.
Current Credentials
Rank: Ni Dan 2019 – 2nd Degree International Judo Black Belt
Coaching:
Graduated from the International Judo Federation Academy Level 1 Judo Instructor course in 2017 (University of Physical Education, Budapest, Hungary)
Attended The Office for Recreation and Sport, Essentials for Coaching Children course in 2017
Attending various coaching and training courses every year as part of the National Coaching Accreditation Scheme (NCAS) arranged by Judo SA
Management:

St John Ambulance Australia First Aid Training
Child-related clearance approved by the Department for Communities and Social Inclusion.
Member KJC Committee of Management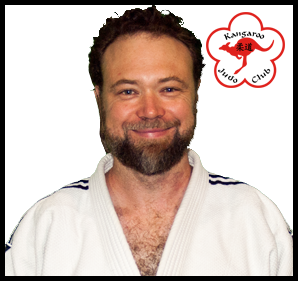 John Saunders
Experienced and cordial trainer to kids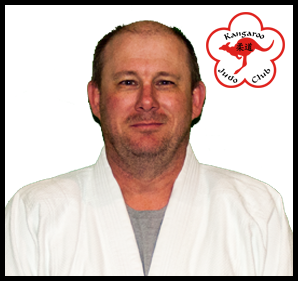 David Britten-Jones
Coach
David Britten-Jones
Experienced and cordial trainer to kids